The Cater Plus Foundation
Cater Plus was founded on service excellence, and to serve is to do.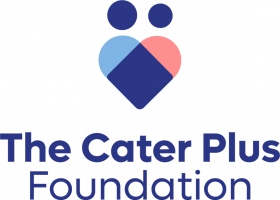 The Cater Plus Foundation is a charitable trust established in 2012 as a way to do even more.

To do what is right. | To do what is needed. | To do what makes a difference.

It is our way of truly serving our people, our industry and the wider community now and in the future.
The Cater Plus Foundation supports:

Our Staff

We take care of our own. As a staff benefit, Cater Plus employees can apply for interest-free easy-pay loans to aid them in meeting the challenges and opportunities they face in life, such as in financial hardship or to pursue their potential.

Our Industry

We want to leave the food service industry better than we found it. We invest in creating a better-resourced, more sustainable, enjoyable and effective industry, particularly in the areas of youth and training, best practice, service excellence and industry innovation.

Ongoing initiatives include providing financial and staff support to The Waikato Culinary Fare, sponsoring community sports and cultural teams, and fundraising for the Cerebral Palsy Society of New Zealand.

Our Community

We look to help where help is needed, and get involved in causes that align with our values. Recent sponsorships include many New Zealand groups and organisations such as the Otara Kai Village, Project Crimson- Trees that Count, SANDS, and the Melville Women's Rugby Team.

Get Involved

If you would like to support us with one of our causes or make a donation, please visit our 'Give A Little' page or contact us directly.