A new era in Pureed Food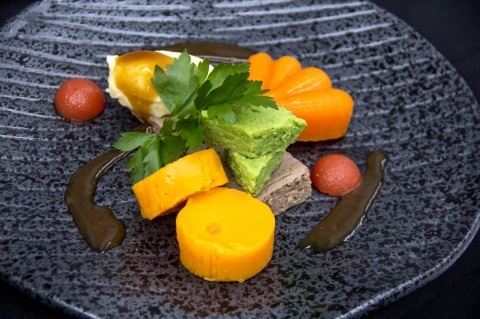 A new era in Pureed Food

It's no secret that people eat with their eyes, and the appearance of food can be the determining factor in whether people choose to eat it or not.

It's no different for our rest home residents, who relish meal times and for some it is a big part of life. For our residents with Dysphagia, a difficulty swallowing means they need a pureed diet to ensure they can eat properly without the risk of choking. But pureed food that is not done right, with passion and excellence can look messy and unappealing, and often the resident can't tell what it is that is on their plate!

Cater Plus have teamed with Flavour Creations to offer pureed food solutions to our residents with Dysphagia. By adding the product Shape It to our pureed food and placing it in specially designed moulds, we can provide a tasty, nutritionally complete meal that looks just like it did before it was pureed- all in 15 minutes. While keeping its soft texture, carrots look like carrots again, sausages look like sausages, and our residents can enjoy a Sunday roast that looks like the Sunday Roast they've been enjoying for years.

The benefits of Shape It to residents with Dysphagia are vast. With food more visually appealing, residents eat more which helps to maintain and increase their body weight. It also aids in our Dysphagia residents getting the nutrients they need to prevent illness and infection, and it makes food fun.

With a range of nutritional supplements in the form of food, dessert, and hot and cold beverages, Flavour Creations have a full package to benefit rest home residents and their dietary needs. Check out some photos of the meals we have been creating with Shape It at our rest home at Summerset Palmerston North.

Back...