Anzac Biscuits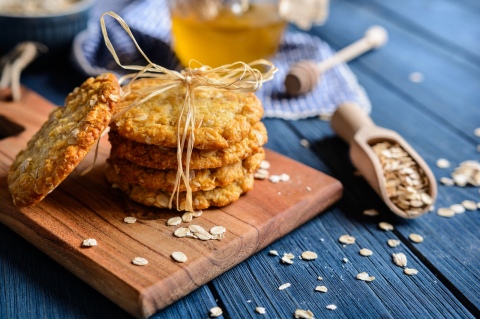 Ingredients

125g butter
1 1/2 T golden syrup
1 t baking powder
2 T boiling water
1 C rolled oats
1 C desiccated coconut
1/2 C sugar
1 C plain flour

Method

Melt butter with golden syrup. Pour into a large
mixing bowl.

Dissolve baking soda in boiling water, and combine
with the butter syrup mixture.

Mix in the following: rolled oats, desiccated coconut,
sugar and plain flour.

Place tablespoons of the mixture onto a baking
paper lined oven tray.

Bake for 15 minutes or until the biscuit are pale gold in
colour.

Preheat your oven to 180C

For an added treat, dunk the cooled ANZAC biscuits in chocolate.

Enjoy.

Back...