Cater Plus Foundation - Hand Up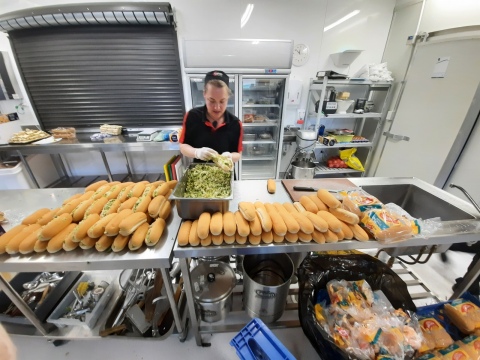 The Cater Plus Foundation are proud to team up with Kelvin Road School in Auckland's South to provide lunch for the 415 students who learn there.

In conjunction with the Foundation's "Hand-Up" initiative, the Cater Plus team put together delicious lunches for primary school children in our community. For the Kelvin Road School students our staff put together lunch packs consisting of a chicken and mayonnaise roll, a homemade slice, and an apricot custard yoghurt.

The Cater Plus Foundation was formed in 2012 as a way to give back to the community. By providing wholesome yet delicious lunches, we aim to increase student engagement in their learning environment, and to teach children about healthy food options.

The students at Kelvin Road School performed a beautiful waiata for our staff to welcome us to their school. The lunch packs were well received by the children and it was wonderful to see their excitement when they received their lunches.

A big thank you to our Cater Plus staff Davide Teixeria, Chris Waghorn, Justene Coleman, and Tony Seiuli for your efforts in making this.
Back...