Cater Plus' New Apprentice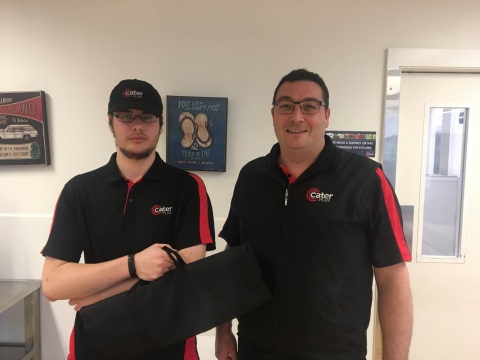 Meet Jacob Waghorn. Young, quiet, and diligent, Jacob is Cater Plus' newest apprentice.

Working with Cater Plus at Elizabeth Knox Home and Hospital has been a great learning experience for Jacob since leaving school. Looking to gain new skills and challenge himself, the opportunity to start an apprenticeship was the right step in securing his future.

Jacob, who wants to run his own kitchen one day, is the fourth apprentice Cater Plus has trained. The two year apprenticeship, offered by Service IQ, is a hands-on learning experience in the kitchen, and also consists of professional self-development, leadership skills, and business management. Upon finishing this course there are many job options available; from Chef Manager running your own site, to business and administration, the career paths are limitless.

Through diligence and hard work, and support from his manager Dhaya, Jacob is set to achieve some great things. Well done Jacob!
Back...