Senior Lifestyle Cuisine Competition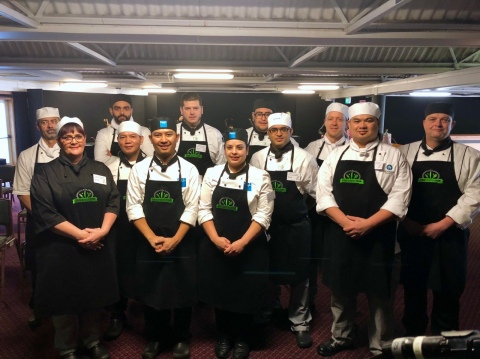 On Sunday 12th August 2018, twelve chefs went head to head in a competition to see who would become champion in the Senior Lifestyle Cuisine Competition.

This competition is part of the annual NZ Chefs 2018 Hospitality Championships, focusing on the aged care sector. Chefs had 75 minutes to prepare and cook eight covers of a main dish, using Hoki Loin and Beef Cheeks.
Chefs Amrik Singh from Elizabeth Knox, and Albert Sunga from Shalom Court represented Cater Plus in this year's competition, both putting up strong and inspiring dishes. Food is at the heart of every home, and our elderly residents relish their meal times. Preparing food for our aged care residents that is tasty, visually appealing and meets all of their nutritional requirements is no easy feat, and Amrik and Albert showcased their passion for food with their delicious plates that looked as good as they taste.

Well done to you both for your efforts and achievements, you have done Cater Plus proud!

Back...