The Waikato Culinary Fare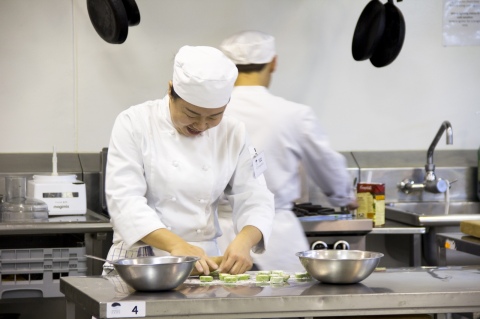 Cater Plus are proud to be involved in the fourteenth annual Waikato Culinary Fare held on July 5th and 6th 2018. The competition has seen its largest participation since it began in 2004.

Giving young secondary and tertiary students, along with junior chefs the chance to showcase their creativity and passion for food through their culinary knowledge and skills, providing a great networking platform for up and coming hospitality stars in the Waikato region.

The competition classes include cupcakes, cold desserts and a Mystery Box challenge. Creative table setting, barista skills and cocktail making are included in the Live Restaurant class allowing competitors to demonstrate their beverage skills and attention to detail.

Well done to all teams who participated, showcasing their passion and skills in their craft. Congratulations to Hamilton Girls High School who received the Waikato Top School Award, and also to Wintec students Maddison Fatu for winning the Novotel Tainui Hamilton- Waikato Junior Hospitality Student and Amberley Jane Nouwens for Junior Food and Beverage Student of the Year.



Back...