Winners! Cater Plus and Terrace View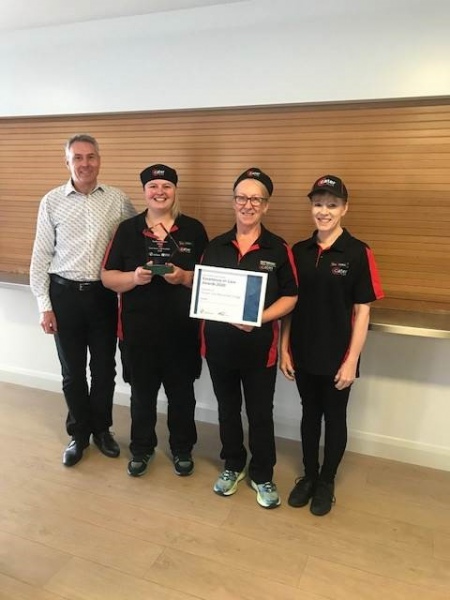 We are proud to announce the Cater Plus team at Terrace View Retirement Village has won the 2020 Aged Care Associations Excellence in Food Award for Care Homes and Hospitals.

The award "recognises exceptional efforts by members to enhance the excellence of the food service they deliver to residents". This is a wonderful achievement for the team, celebrating the passion, hard work, and dedication they bring to the foodservice in Terrace View.

The staff had a panel of judges visit their kitchen to evaluate their service. They were assessed on a range of criteria including the taste, variety, and presentation of their food, as well as the team's culture, and resident's satisfaction. Site manager Steph Woods and Operations Support Brent Wilson wowed the judges with a fantastic lunch of homemade fish cakes with a fresh green salad and homemade tartare sauce.
The award was announced at the Aged Care Association Gala, held on November 17th 2020.

The win is well deserved, acknowledging the team's passion, excellence, and commitment to foodservice in the aged care sector.
Congratulations to the team at Terrace View!
Back...